Tamerlane Phillips Bio - John Phillips' Son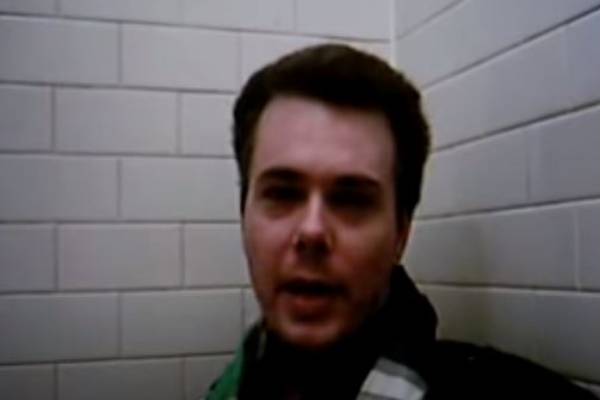 Quick Wikis
Fact
Value
Birth Name
Tamerlane Phillips
Nationality
American
Profession
Actor
Parents
John Phillips and Geneviève Waïte
Sibling
Bijou Phillips, Mackenzie Phillips, Chynna Phillips and Jeffrey Phillips
Tamerlane Phillips is mostly known as the son of famous musician John Phillips of the music group The Mamas & The Papas. Unlike his family members, Phillips has tried to stay away from the music and acting business and also from the public eyes.
John Phillips's son has appeared in a few movies over the years but has disappeared from the limelight. He then followed an Indian guru and has been on a spiritual journey ever since.
Christopher Candy - John Candy's Son And Singer & Actor
Early Life And Family
Tamerlane was born in the infamous Phillips family. He is the son of singer John Phillips and his third wife, Geneviève Waïte, and was born in 1971. His mother Geneviève was a South African singer, actress, and model who sadly passed away on May 18, 2019. Tamerlane's parents got married in 1972 at the Golden Palace restaurant in Los Angeles. Tamerlane grew up in London, and during this time, his father was hooked on drugs.
John and Tamerlane had a daughter Bijou Phillips in 1980, and the two siblings grew up together for a few years. However, after their divorce in 1987, Bijou was placed in foster care because her parents were seen unfit to care for their daughter.
On the other hand, John's second wife, Michelle Phillips, had previously tried to obtain legal custody of his son Tamerlane. She had accused them of child stealing, but the result of the case is unknown. Later, Michelle revealed that the issue had been resolved, and Tamerlane was in boarding school. With all of these incidents occurring while he was just a young kid, John Phillips' son certainly had an eventful childhood.
Tamerlane Phillips Net Worth And Earnings
Unlike his sister, Bijou, rather than following his father's footsteps, Tamerlane chose to pave his own path. However, he has appeared in a few movies over the years. He was part of the films like Adam's Truth, The Notorious #9, and Lower East Side Odyssey. While he did not continue acting, Phillips's must have earned a significant amount from his previous appearances.
Phillips only starred in few movies and then stayed away from the spotlight. He is a follower of the religious guru Bhagawan Nityananda and has been on a spiritual journey since the early 2000s. The former actor has even sung a few songs related to his spirituality. Tamerlane has managed to stay away from the media for years and currently lives his life as a follower of the Indian Guru.
Is Tamerlane Phillips Dead?
Unlike many of John Phillips' children, Tamerlane always stayed hidden from the public eyes. In one of the family heritage site, Tamerlane was pronounced dead. The website still has the year of his passing as 2001, during which he was twenty-nine years old. However, this information is false, and he is alive and is living his life happily.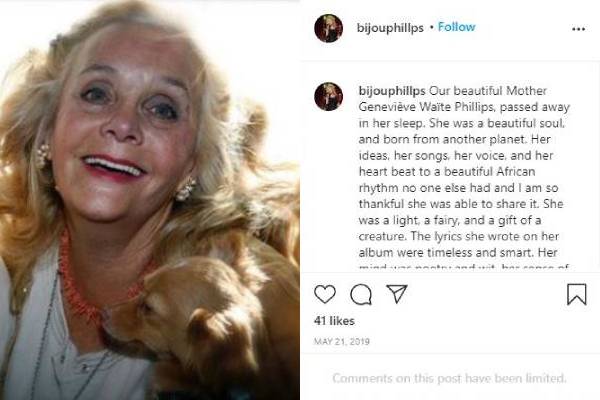 While he is living his best life, he had to go through a tough time after he lost his mother, Genevieve, in May 2019. Before losing his mother, Phillips lost his father, John Phillips, in 2001. The former actor shared a close relationship with his parents, and their loss must have heavily impacted him and his life. Also, seeing the year of his father's death and Tamerlane's supposed death, it is clear that people might have mistaken the two dates.
Relationship And Controversies
Like most of his life, Tamerlane's love life is also doused with mystery. There has been little to no information about any of his partners and romantic relationships. It is commendable how he has managed to keep his life and details about his relationships away from the people.
While Phillips didn't follow in his family's footsteps, the late singer's son has had a fair share of controversies. One example is when his stepsister, Mackenzie Phillips, came forward about her incestuous relationship with their father and accused him of raping her.
The Phillips family was torn after the revelation; however, Tamerlane's statement about the incident was criticized by many. He stated that he didn't know if the allegations were true or not, but it was surprising to him. He also told the New York Post's Page Six,
My family is and always will be a decrepit bowl of dog urine compared to Nityananda of Ganeshpuri. That is how great Nityananda is, Worship Nityananda, not the Phillips family.
All of these statements regarding such a sensitive issue resulted in him being ridiculed by many people. Furthermore, he also once asked to buy him a $3.5 million condo in New York City.
Trivia
Tamerlane Phillips is the eldest child of Geneviève Waïte and John Phillips. They also have a daughter, Bijou Phillips, together. 
He also has three step-siblings, Chynna Phillips, Mackenzie Phillips, and Jeffrey Phillips.
He has been following the Indian Guru Bhagawan Nityananda for more than a decade.
Get More Updates In News, Entertainment, Net Worth, and Wikis In eCelebrity Spy.