Dick Ebersol Bio - Former Chairman Of NBC Sports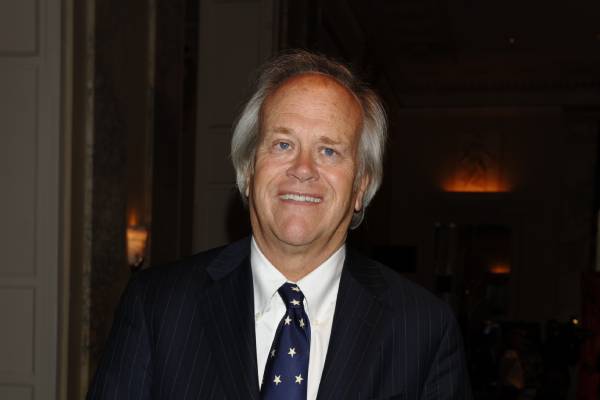 Quick Wikis
Fact
Value
Birth Name
Duncan Ebersol
Birth Day
07/28/1947
Birth place
Torrington, Connecticut, US
Zodiac Sign
Leo
Nationality
American
Profession
American television executive at NBC
Parents
Charles Roberts Ebersol and Mary Duncan Ebersol
Husband/Wife
Susan Saint James and Susan Stafford (Ex-wife)
Sibling
Charles R. Ebersol Jr. and Josiah Bunting III (Half-Brother)
Net Worth
$50 Million
College/University
Yale University
Children
Charlie Ebersol, Willie Ebersol, Late Teddy Ebersol, Harmony Lucas(step-daughter), and Sunshine Luca(step-daughter)
Height
6' 2" (1.88 m)
Eye color
Blue
Hair Color
Grey
Dick Ebersol is an American media personality and a television executive. He has served as the chairman of NBC Sports and produced big-scale television shows such as the Olympics and NFL. He has been a critical part of NBC's success over the years. He is currently working as a senior advisor for NBC Universal Sports & Olympics.
Dick gradually made his way up the ranks at NBC through sheer dedication and hard work. He has earned a decent amount of name and fortune from his endeavors, and his life is full of some exciting and horrifying facts. If you are curious to know more about this media tycoon, stick to the end of his short bio.
Early Life and Family
Dick Ebersol was born on July 28, 1947, in Torrington, Connecticut. His father was Charles Roberts Ebersol, and his mother was Mary Duncan Ebersol. Dick has a brother named Charles R. Ebersol Jr. and a half-brother from his mother's side Josiah Bunting III. Josiah himself is a known personality who worked as a military officer, college president, and an author and speaker on education and western culture.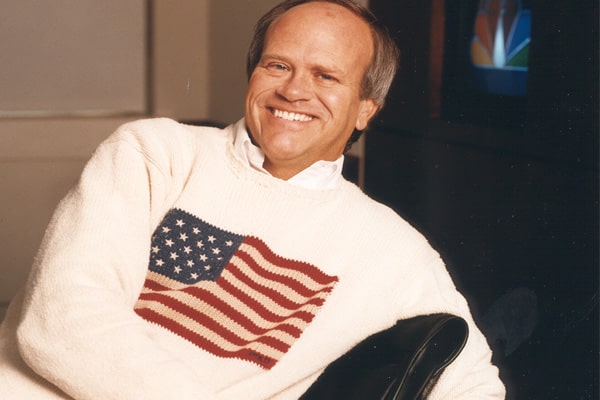 Dick's father was the chairman of the American Cancer Society and did an instrumental job of awaring people about this deadly disease. So, growing up, Dick was privileged to have been born in a family of literates. His brother Charles R. Ebersol served as the law partner for his father for almost two decades.    
Dick Ebersol Net Worth And Career
Dick has a fantastic time at NBC with a career and has gathered a massive amount of money from his time there. According to Celebrity Net worth, Dick Ebersol's net worth is currently estimated at around $50 million. He was an instrumental part of the NBC Sports team during his time as the chairman.
Income From Early Career
Dick began his professional career when he was studying at Yale University. He temporarily dropped from college to join ABC and Roone Arledge as television's first-ever Olympic researcher. After gaining some experience at these companies,  he joined NBC as Director of Weekend Late Night Programming in 1974. Dick, along with Lorne Michaels, developed and produced the Saturday Night Live. He later became the vice president of Late Night Programming, making him the NBC's first vice president under 30.
He also produced the Saturday Night Live main event along with Vince McMahon. Later, he left the SNL to focus on his production company but again joined the NBC and worked as the NBC news vice-president. He worked on some major roles while being part of NBC, so Dick's salary must have been significant. 
Earnings From NBC Sports
Dick became the president of NBC sports in 1989 after almost ten years of working with NBC. He got back into the Olympics through the 1992 Barcelona Olympics after his first stint with ABC in Munich, 1972. He was the executive producer for the event. Dick has been influential during his time at NBC sports. He was considered one of the most influential people in sports following his achievement of telecasting the World Series, Super Bowl, NBA Finals, and Summer Olympics by the same network for a season. This is the only time this has happened in television history. He was promoted to the Chairman of NBC sports in 1998.
Dick has been a great success, given his achievements. From winning an Emmy for Lifetime Achievement through Muhammad Ali to being inducted into the U.S. Olympic Hall of Fame in 2005, he has done it all.  He was also part of the Alliance of American Football's executive committee, which was co-founded by his son Charlie Ebersol and Bill Polian. He and Charlie were both removed from the committee after being sold to Thomas Dundon. 
Dick Ebersol's net worth is more than believable, given the things he has achieved so far. Furthermore, Dick listed his Telluride Mansion for sale for $13 Million in 2011, which he had bought for $10.4 million.
Dick Ebersol Wife and Children
Dick Ebersol was married to the former 'Wheel of Fortune' hostess Susan Stafford from 1976 to 1981. Dick later revealed the reason for the divorce was the communication gap between the two. 
Ebersol married again in the same year he got divorced. He went on to marry actress Susan Saint James. The couple has been happily married ever since and has two sons Charlie Ebersol and Willie Ebersol. Ebersol also has two step-daughters from his wife's side, Harmony Lucas and Sunshine Lucas. They had another son who they tragically lost in a plane crash. Dick Ebersol is pretty inactive in social media and lately does not make that much of media appearances, so a lot about his current life is still unknown.
Ebersol's Plane Crash
On November 28, 2004, a private charter jet carrying Ebersol and two of his sons, Charlie and Teddy Ebersol, crashed during an attempted takeoff from Montrose Regional Airport in Colorado. In this horrifying event, Ebersol lost his son Teddy. The other deaths were jet's captain, Luis Polanco, and flight attendant Warren T. Richardson III.
Dick and Charlie were seriously injured, but they made it miraculously. After this horrible accident, the Ebersol family was in emotional distress for quite some time. Susan and Dick donated $1.3 million to The Gunnery to help pay for a new dormitory in memory of their son.
Facts And Trivia
The Sporting News magazine ranked Ebersol in number one of 100 most powerful people in sports, 1996.
He suffered a heart attack in 1996.
Dick is the uncle of actress Christa Miller.
He fired Norm MacDonald from Saturday Night Live after telling an unflattering joke about him.
Get More Updates In News, Entertainment, Net Worth, and Wikis In eCelebrity Spy.