Shane Fontayne - Guitarist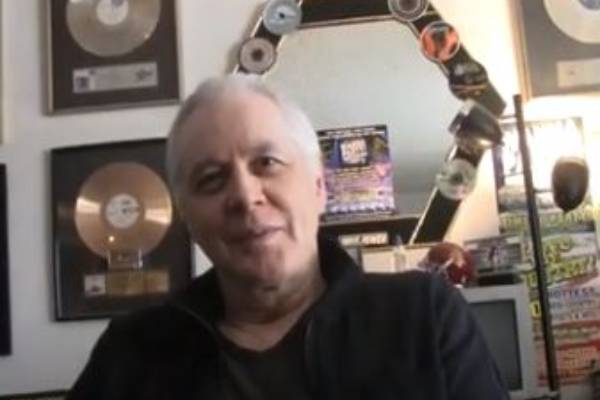 Quick Wikis
Fact
Value
Birth Name
Michael Barakan
Birth Day
04/29/1954
Birth place
London, England
Zodiac Sign
Taurus
Nationality
British
Profession
Guitarist
Sibling
Peter Barakan
Children
Shane Barakan
Personal Website
http://www.shanefontayne.com/bio.html
Eye color
Brown
Hair Color
White
Shane Fontayne is a well-known rock-guitarist native to England who, with his skills in music, has managed to make the music world his second home. Shane is so well-known in the music community that any music fan would have come across his songs at least once, and unknowingly gotten hooked to it.
And while the songs are top-notch, what about the guitarist himself? Well, why don't we find out about him?
Childhood And Early Life
Born on the 29th of April of 1954 in the suburbs of London, England as Michael Barakan, Shane Fontayne grew up in a small family with his parents and brother, Peter Barakan. Ever since he was a child, Shane loved music, and in the 1960s, when he was influenced by the British pop music and such, he picked up his first guitar at the young age of nine and began his training.
Chynna Phillips - Actress And Singer
Since then, Shane was infatuated with everything music and had written his first song by the age of 12. Later on, after practicing the song with his brother, he found himself meeting stars like Paul Samwell-Smith, Giorgio, and Jeff Beck, who helped make the demo of his song. Then at the age of 18, Shane joined a band called Byzantium which was made up of his friends from school and toured across Europe between 1972 and 1975. The group later disbanded, and a member of the band suggested Shane move to America.
Just before the move, however, Shane got his first gig outside of the band where he met Mick Ronson. And his future soon began to take an even better shape.
Shane Fontayne's Net Worth: Moving To New York And Setting Up A Career 
Taking the advice of his friend, Shane moved to New York, and in 1976, met up again with Mick Ronson and later, joined his band. It was also during this time that he set up a stage name known as Shane Fontayne. Then starting from 1982 to 1984, Shane had found himself amidst The Mamas and The Papas and stayed with them during this time, after which he moved to LA.
While in LA, Shane met Johnny Burnette's nephew Billy Burnette, and not long after that, Shane started receiving invitations to play the guitar at various studios and concerts, which he gladly agreed to. Then as the 1980s started coming to a close, Shane wanting something different started the Merchants of Venus along with Brett Cartwright, and Dennis McDermott.
Then in 1992, Shane was the only guitarist asked to audition for a band started by Bruce Springsteen which he graciously accepted. Then, Shane spent the end of the 1990s with Marc Cohn, John Waite, and Chris Botti. All of these experiences have taught him something new relating to the music world and during all these years, Shane continued to stay humble and learned as much as he could. It goes without saying that he had a successful career, to say the least.
Of course, this career story is one that shows many experiences but is also says that during his career history, Shane had managed to earn a lot of money. While the average salary of a guitarist can be estimated at $67K a year, there are also some like Jon Bon Jovi and Bo Diddley who earn millions a year. As such, we can expect his salary to be around the same range, we can also presume Shane Fontayne's net worth to be of a grand amount, if not more.
Married Life And Current Lifestyle
Back in LA when Shane was still receiving invitations to play as a guitarist, Shane met Mackenzie Phillips, who would later become Shane Fontayne's wife. In a short time, the two had not only become close but had also started dating, and in 1986, the two tied the knot. A short time later, Mackenzie became the mother of Shane Fontayne's son, Shane Barakan in 1987, and was a wonderful family of three. Sadly, this marriage did not last forever as many had predicted, and the two separated in the year 2000.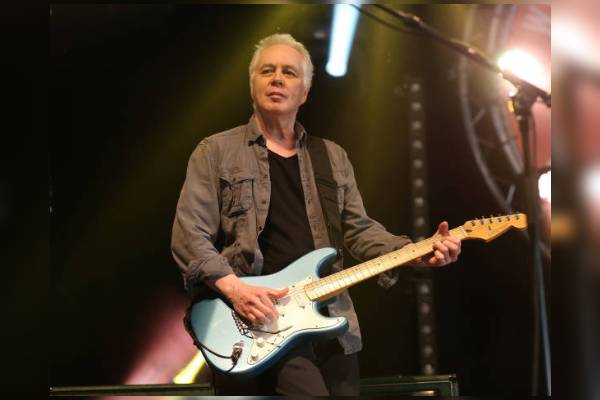 Ever since the split up, it seems that both Mackenzie and Shane have been living a solo life without any significant other by their side. However, one thing is clear that they are both happy with their current lifestyle. Even though Shane has gotten old, he is still one of the most loved stars in the music world, and this will undoubtedly remain unchanged for years to follow.
Facts And Trivia
He has no social media accounts.
While Fontayne became a well-known guitarist, his brother became a music critic.
Get More Updates In News, Entertainment, Net Worth, and Wikis In eCelebrity Spy.