Cody Jones Net Worth - Is He A Millionaire Thanks To Dude Perfect?
Cody Jones Net Worth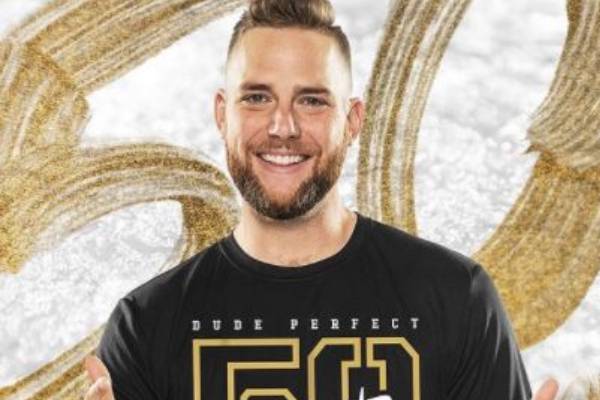 | | |
| --- | --- |
| Birth Name | Cody Jones |
| Birth place | Plano, Texas |
| Profession | YouTuber |
| Nationality | American |
| Zodiac Sign | Libra |
| Hair Color | Brown |
Cody Jones is a popular YouTuber from America. He gained immense fame as one of the members of the popular group Dude Perfect. Cody is also one of the five founding members of the group.
Jones is a renowned social media star and a trick-shot artist. He has accumulated an enormous fortune and fame through YouTube. The video uploaded by the group has gotten good reviews. Well, Cody Jones's net worth is estimated to be in the millions. Let us learn more about how Cody Jones was able to accumulate a massive fortune to his name.
Cody Jones Net Worth And Career
Aforementioned, Cody Jones's net worth is estimated to be of a grand sum. Most of the wealth amassed by Cody comes from his YouTube earnings and brand endorsements. Cody has earned such tremendous fame and wealth that he is living a comfortable lifestyle.
Income From The YouTube Channel
As mentioned before, Cody Jones is one of the five founding members of the popular group Dude Perfect. The group uploads videos on their self-titled YouTube channel with 55.4 million subscribers and has gained immense fame and fortune. Cody Jones also has a huge fan following on his other social media pages.
Cody started his YouTube journey along with the team members Cory Cotton, Tyler Toney, Garrett Hilbert, and Coby Cotton. He met them while attending the Texas A&M University. Jones was a basketball player and lived with his future work-partners at the university.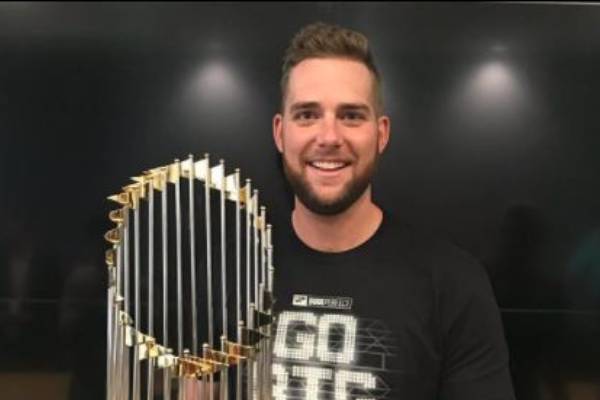 The group started its YouTube journey in 2009. They were betting sandwiches for basketball shots in their backyard. In April 2009, they filmed the shots and uploaded their first-ever video. Their first video is titled Backyard Edition, and it gained 200,000 views within a week. Since then, they have uploaded several videos, and those videos get millions and millions of views. One of the most viewed videos uploaded by the group is Water Bottle Flip 2. This video received 363 million views. Likewise, as of March 2021, the other videos uploaded by the group, like Beach Stereotypes, Real Life Trick Shots, have 176 million and 225 million views, respectively.
The popular group Dude Perfect has a huge fan following, and according to Celebrity Net Worth, Dude Perfect's net worth is estimated to be around $50 million. As one of the members of the popular group, there is no doubt that Cody earns a grand sum from the group. Due to this, his total earnings have increased over the years.
Dude Perfect has two other YouTube channels with a large number of subscribers. Here's the table showing three YouTube channels of the group, their subscribers, monthly estimated earnings, and yearly estimated earnings as of March 2021.
| | | | |
| --- | --- | --- | --- |
| YouTube Channel | Subscribers | Monthly Earnings | Yearly Earnings |
| Dude Perfect | 55.4 million | $43.5K - $696.7K | $522.5K - $8.4M |
| Dude Perfect Plus | 11.6 million | $2.2K - $34.5K | $25.9K - $414.6K |
| Dude Perfect Gaming | 222K | $229 - $3.7K | $2.7K - $43.9K |
The earnings from YouTube have contributed significantly to increase Cody's and group members' wealth and fame. Cody Jones's net income mostly comes from the massive amount the group has earned through YouTube.
Income From Brand Endorsements
As mentioned before, Dude Perfect is a well-known group that has gained a huge fan following worldwide. The popularity of the group has resulted in various endorsement deals and sponsorship offers. After the group started gaining huge popularity from their videos, the team was contacted by ESPN. After that, their videos began to be featured in television shows like SportsNation, First Take, Around The Horn, and Pardon The Interruption.
With the immense popularity that team members have received throughout the years, they have been endorsed by various brands like Nerf, GMC, Fiat, and Pringles. The team has also worked with celebrities and professional athletes like Ricky Stenhouse Jr., Chris Paul, Luke Bryan, and many others. They have also collaborated with professional soccer players of renowned teams like Chelsea F.C., Manchester City F.C., and Arsenal F.C. The group's income increased significantly over the years due to the endorsement deals and sponsorship offers which in turn helped increase Cody Jones's net worth.
Income From Merchandise
The famous group Dude Perfect has launched its own merchandise as well. The store's income has also increased the fortune of Cody and other team members. Here are some items of the merchandise along with their prices.
Golden Celtic Tee- $24.99
DP X New Era9Fifty Snapback// Black+ Gold- $32.99
The G.O.A.T. Hoodie- $49.99
Cody has also earned significantly through mobile games launched by the group. After releasing the mobile game titled Dude Perfect, the group released Dude Perfect 2 and other games like Endless Ducker and That's Lit. The group was also selected as the annual player draft by the Harlem Globetrotters. Cody and other team members have made a significant income from the various ventures, endorsements, and YouTube channels.
Lifestyle And Assets
There's no doubt that Cody Jones earns an enormous fortune as a YouTuber. As mentioned before, Cody Jones's net worth is expected to be of a grand sum. Thanks to his wealth, Cody is living comfortably in his residence in Frisco, Texas with his family.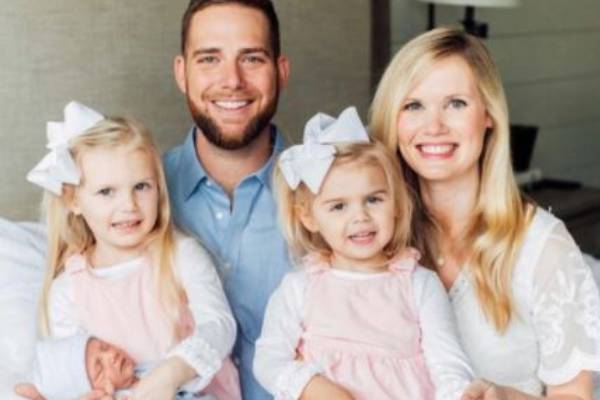 Going through his Instagram, we can see that Cody goes fishing and does several adventurous activities. He also owns a Lamborghini, whose base price is $393,695. He also owns an E-bike of QuietKit, whose price is $3,899. All of the assets he has accumulated over the years show the lavish lifestyle that Jones currently enjoys.
Trivia
Cody Jones was born on October 9, 2018, in Plano, Texas.
Cody's parents are Jan Jones and Steve M Jones.
Cody grew up with his brothers, Chase Jones, and Conner Jones.
Cody got married to his long-time girlfriend Allison M Jones on August 6, 2014. 
Cody and his wife are blessed with two daughters and a son. Their first daughter named Landry Marie Jones, was born on June 9, 2016, the second daughter named Lucy Lynn Jones, was born on July 3, 2018, and their son named Easton Richmond Jones, was born on December 9, 2020.
Get More Updates In News, Entertainment, Net Worth, and Wikis In eCelebritySpy.