Joe Lo Truglio's Net Worth - One Of The Stars Of NBC's Brooklyn Nine-Nine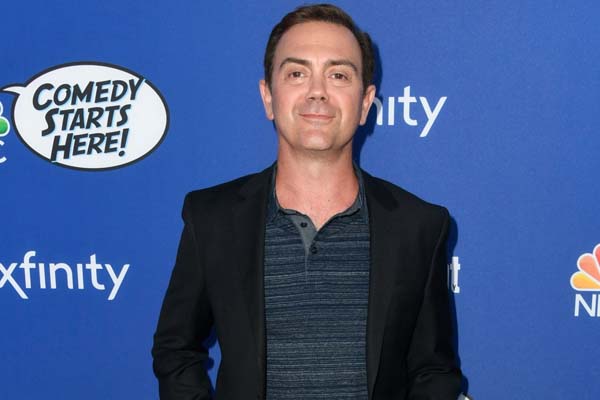 Consistency is more essential than perfection. Truglio adhered to the very meaning of this. Having set off his career from as early as 1992, the talented screenwriter and actor has amassed some serious fame and reputation. Joe Lo Truglio's net worth is estimated to be $5 million, which can evidently be attributed to his extensive and persistent involvement in a multitude of television shows and movies.
Hailing from Queens, New York, Joseph Lo Truglio was born on December 2, 1970, to Helen Lynch LoTruglio and Joseph LoTruglio. He grew up participating in the school's sketch comedy group at New York University, where he also met many of his future The State cast members. Joe Lo Truglio's wife Beth Dover has been married to him for six years now, and the couple is parent to a son named Eli James Lo Truglio.
Net Worth and Sources of Income
Truglio has propelled to unbelievable heights in the three decades he has been rubbing shoulders with showbiz. As of now, Joe Lo Truglio's net worth is estimated to be $5 million, which he has gathered from his versatile, long-running, and prolific career in different entertainment industries.
Income from Television
Lo Truglio's acting proficiency has helped him grab brilliant roles during the course of his career. Of course, we loved the quirky, silly, and eccentrically optimistic character of Charles Boyle portrayed by Truglio. Starring alongside Andre Braugher, Andy Samberg, Stephanie Beatriz, Melissa Fumero, and other great actors, Truglio's net worth received a massive bump from his role in Brooklyn Nine-Nine. The show that brought him international prominence assisted him in forging an excellent acting resume too. And given his experience in the industry and amazing skills, Lo Truglio's salary must have been on par with his co-star, Andy Samberg, who rakes in a whopping $125K an episode.
Nevertheless, apart from the fame from Brooklyn Nine-Nine, Joe had gathered his fortune from being featured recurrently in series like Bob's Burgers, Burning Love, Horrible People(also the producer), The Line, Reno 911!, Backwash, just to name a few. 
Not many are aware of it, but the gifted actor is also a screenwriter. Joe Truglio's income was pretty hefty when he set off since he wrote, acted, did drawings and animation in various skits for the MTV sketch-comedy The State. It's entirely fair to assume that Joe is sure to pull in some hard cash in the upcoming future, given his well-established placement in the acting department.
Income from Movies
Joe Lo Truglio has also made a good name for himself from his movie roles. The persistent actor has been appearing on-screen consistently since he made his film debut in 1997 film Naked in the Cold Sun.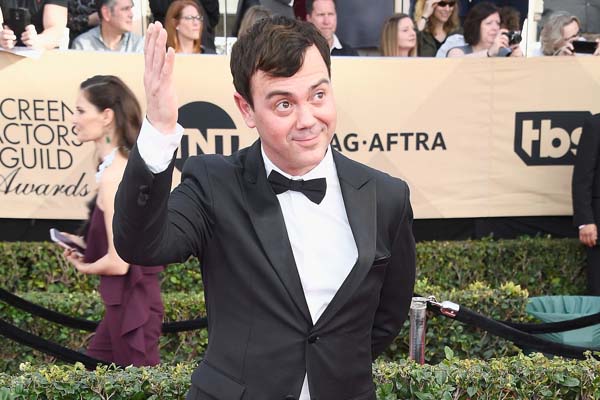 What followed next was extremely lucrative for Truglio, a role in the satirical comedy, Wet Hot American Summer. This was a significant kickstarter for the talented lad and helped him land a string of roles afterward. To give you an overview of how insanely wealthy films have made him, we have gathered you some of his pieces alongside their box office collection:
| | |
| --- | --- |
| Movies | Box Office Collection |
| Superbad( Francis) | $121.5M |
| Wreck-it Ralph (Markowski) | $189.5M |
| About Last Night(Ryan Keller) | $39.5M |
| Paul(O'Reilly) | $37.4 M |
| I Love You, Man(Lonnie) | $71.4M |
Looking at these lofty numbers, we can't be far from right to assume that Joe must have raked in a grand sum as his fair share from the total revenue. With 99 acting credits and a plethora of nominations and awards, the Brooklyn Nine-Nine star is one of the most in-demand actors on the platform.
Commercial and Games
When competition is so fierce in the entertainment industry, being multi-talented comes in handy. Covering his earnings from merely acting is scratching the surface. Joe, being an immensely talented screenwriter, movie star and television actor, has also accumulated a fortune by making appearances in commercials for Gateway Computers, Jack Link's Beef Jerky, White Castle, and Staples.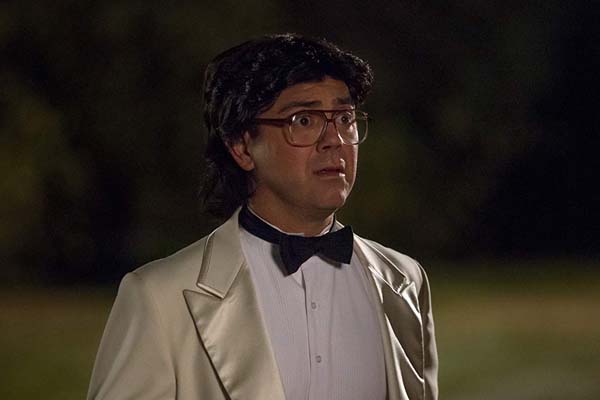 He's even stepped into the gaming industry where he did voiceovers for several video games, including games like Grand Theft Auto: San Andreas and Liberty City Stories. Additionally, he has also made a guest appearance in one of the episodes of Inside of You, a podcast by Michael Rosenbaum.
Hence taking all his income sources into account and the possibility that he could land grander roles in the future, it becomes pretty clear how Joe Lo Truglio has earned his bucks and how substantially he would spiral up in the upcoming future.
Keep Up With eCelebritySpy, For More Updates On News, Net Worth, Wikis, and Articles.