Stephanie Beatriz Net Worth - What Could Be Her Salary From Brooklyn Nine-Nine?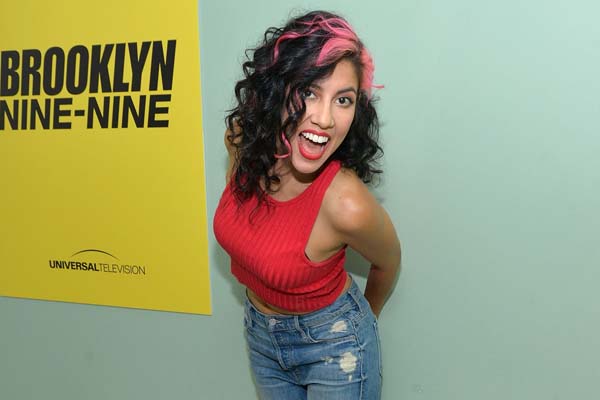 Considered to be a bi-icon (bicon) among the LGBTQ community, the stunning and gifted actress, Stephanie Beatriz, has gone from small theatre roles to one of the most in-demand actresses in the business right now. "The playing ground in showbiz is uneven," she said in one of her interviews with teenVOGUE. A big supporter of normalization of queer characters on TV has also become one of the most beloved and wealthy characters in the Comedy Brooklyn Nine-Nine. As of now, Stephanie Beatriz's net worth is estimated to be $3 million, which she has amassed from her extensive career in the acting department.
Stephanie Beatriz Bischoff Alvizuri was born on February 10, 1981, in Neuquèn, Argentina, to a Colombian father and a Bolivian mother. She emerged as one of the most promising actresses in the industry as she kept snagging more roles and displaying her acting skills in numerous movies and television series. Stephanie Beatriz has been married to her long-time boyfriend Brad Hoss for over a year now.
Net Worth and Sources of Income
It was an absolute joy to watch Rosa Diaz on-screen; a loyal, smart, secretive, and efficient member of the precinct but challenging to read and not to mention the severe anger management issues.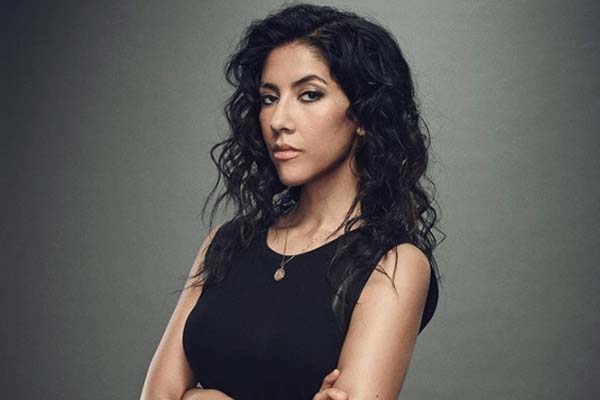 But how wealthy is Stephanie Beatriz, the actress who's been playing the role of this badass character ever since the beginning of Brooklyn Nine-Nine? Well, according to The Richest, Stephanie Beatriz's net worth clocks in at a whopping $3 million, thanks to her prolific acting career.
Income from Television Series
Surviving tough times and preserving in the face of adversity is undoubtedly no piece of cake. Stephanie explained how she had a net total of $200 in the bank when she'd landed the role of Rosa Diaz in Brooklyn Nine-Nine, the character that would change her future forever, regarding both her fortune and standing in the department.
Starring alongside Chelsea Peretti, Melisa Fumero, Joe Lo Truglio, Stephanie Beatriz, and Andy Samberg, who takes home a solid $125K, it's not tricky to estimate Stephanie Beatriz's salary from the show. It's also a given fact that most of Beatriz's net worth comprises of exactly this revenue. 
Apart from her most renowned show, the brilliant actress has also been featured in a plethora of other series like Modern Family, BoJack Horseman, Human Discoveries, and Bob's Burgers, all of which were recurring roles. These pieces propelled her to new heights in the television industry, and the revenue earned by Beatriz from these huge shows piled up her net worth substantially.
Chelsea Peretti Net Worth - Income As A Comedian And Also Is A Star Of Brooklyn Nine-Nine
Income from Movies
It's an absolute joy to watch Stephanie on-screen. The extremely proficient television star is also an incredible movie genius with quite a few acting credits under her belt. No wonder she's got prestigious nominations and awards for her acting. Stephanie Beatriz's movies, including Short Term 12, Pee-wee's Big Holiday, The Light of the Moon, have been critically acclaimed and assisted her in banking some good cash.
However, one of her most successful involvement in a movie has been as a voice actress for Gertie in Ice Age: Collision Course, which earned an eye-opening $408 million in box office collection. Additionally, there are a couple more in the post-production that is sure to increase Stephanie's net worth by a significant margin.
Lifestyle
Stephanie Beatriz's Instagram evidently proves that she'd rather post random, casual pictures of herself, give humorous responses than flaunt her wealth publicly. The gorgeous fashionista is also seen posting pictures of her husband, Brad Hoss, who looks like a foodaholic.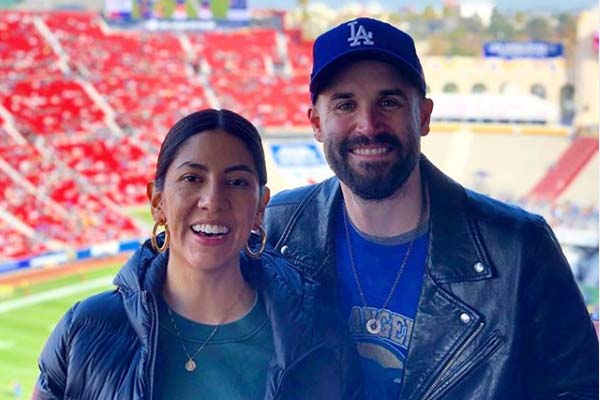 Stephanie is an actress of the highest caliber; with her impressive resume and acting capabilities, she is sure to land more lucrative roles and increase her net worth significantly.
Keep Up With eCelebritySpy, For More Updates On News, Net Worth, Wikis, and Articles.