Phil Simms Net Worth - Has A Reported Salary Of $3 Million
Phil Simms Net Worth
$16 million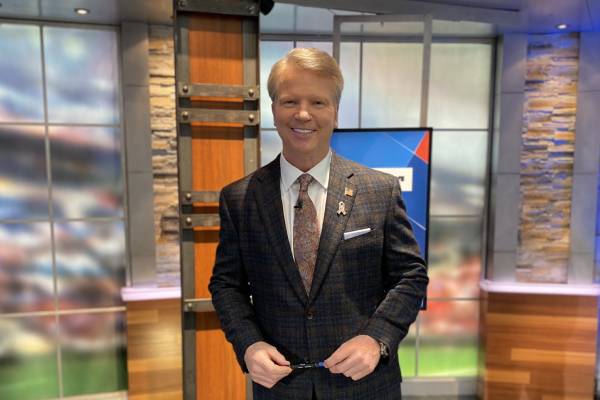 | | |
| --- | --- |
| Birth Name | Phillip Martin Simms |
| Birth place | Springfield, Kentucky, USA |
| Profession | Football Player and Sportscaster |
| Nationality | American |
| Zodiac Sign | Scorpio |
| Hair Color | Blonde |
Phillip Martin Simms, better known as Phil Simms, is a retired American professional football player who spent his fifteen-year playing for the New York Giants. After his retirement, Simms started his broadcasting journey and is currently a sportscaster for the CBS network.
The former quarterback not only gained recognition from his time with the Giants but also earned a significant amount yearly. According to Celebrity Net Worth, Phil Simms' net worth is estimated to be $16 million.
Phil Simms Net Worth And Earnings
As stated above, the former New York Giants quarterback has accumulated a massive fortune from his successful career. Also, Phil Simms' net worth of $16 million comprises of his earnings as a sportscaster.
Income As An NFL Player
After his successful college football career at the Morehead State University in Kentucky, Phil Simms was selected in the 1979 NFL Draft by the New York Giants. His selection was a surprise for many, and the Giants' fans even booed after his name was announced during the drafting process.
Even though fans disliked his drafting, Simms set out to prove them wrong throughout his rookie year and succeeded. He earned the runner-up spot for the NFL Rookie of the Year behind future teammate Ottis Anderson. However, his next four years with the Giants were filled with injuries and inconsistent play.
During the 1984 season games, Phil continued to improve his gameplay and was even voted to the Pro Bowl and named Pro Bowl MVP. A year later, Simms was offered a $3.8 million, five-year contract plus a signing bonus of $300K, which he accepted and joined the teams training camp two days later.
Since then, he became an instrumental part of the New York Giants' success, including their Super Bowl win in 1987 and 1991. As a significant part of the Giants, Simms was paid handsomely, and some of his annual salaries as given in The Richest, are listed below:
| | |
| --- | --- |
| Team / Year | Earnings |
| New York Giants / 1985 | $600K |
| New York Giants / 1986 | $650K |
| New York Giants / 1987 | $700K |
| New York Giants / 1989 | $800K |
In addition to his annual salary, Phil Simms' net worth also includes the bonus he earned from his time with the Giants. In 1989, he made $500K for the life of his contract with the team, which undoubtedly helped increase his total income.
Income As A Sportscaster And Several Television Appearance
Phil Simms retired from his professional football career in 1994 and soon after joined ESPN as an analyst. NBC then hired him as the network's lead broadcast crew joining Paul Maguire and Dick Enberg. He covered the Super Bowl and also announced the Weightlifting at the 1996 Summer Olympics.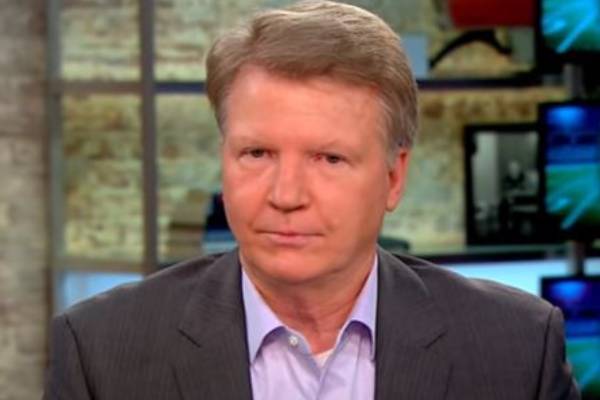 After this, Phil moved and became a part of the CBS' lead broadcast team. He hosted numerous NFL based shows, including Inside the NFL, The NFL Today, and Thursday Night Football. As a sportscaster, Phil Simms' salary is reported to be $3 million. However, according to The Richest, his salary in 2005 was $3.5 million.
Along with various sports-related shows, the retired quarterback has also appeared in series like How I Met Your Mother, Criminal Minds, and Elementary. While these were only guest appearances, Phil Simms' net worth must have benefitted from these television shows too.
Lifestyle And Assets
Phil Simms lives a lavish lifestyle from the millions he earned from his career as a football player and sportscaster. He lived in his mansion in Franklin Lakes, New Jersey, with his wife, Diana Simms. He put the house up for sale in 2017, with a price tag of $8.2 million.
Who Is Chris Simms' Wife Danielle Marie Puleo? Love Life And Children
Two years later, he re-listed the mansion for $5.3 million, $3 million less than the previous asking price. The former quarterback reportedly bought the property in 1999 for $1.55 million, and their house was built in 2002. Whether the house is still up for sale is unknown; however, looking at the property's pricing, it is clear that the Simms family lived a lavish lifestyle.
Trivia
Phillip Martin Simms was born in Springfield, Kentucky, on November 3, 1955.
He attended Southern High School and graduated in 1974.
He got married to Diana Fronfield on February 23, 1980.
He has three children, Chris Simms, Matt Simms, and Deirdre Simms. Both Chris and Matt also played as quarterbacks on NFL.
In 2011, Phil was inducted into the Kentucky Pro Football Hall of Fame.
Get More Updates In News, Entertainment, Net Worth, and Wikis In eCelebritySpy.