Maryum Ali Bio - Muhammad Ali's Daughter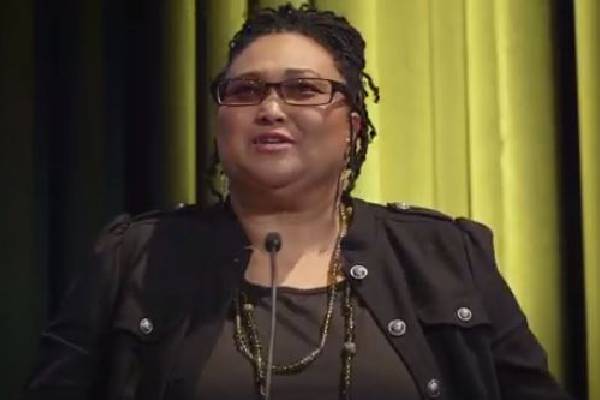 Quick Wikis
Fact
Value
Birth Name
Maryum Ali
Birth Day
06/18/1968
Birth place
Chicago, Illinois, USA
Zodiac Sign
Gemini
Nationality
American
Profession
Rapper, Writer and Public Speaker
Parents
Muhammad Ali and Belinda Boyd (Khalilah Ali)
Sibling
Muhammad Ali Jr, Jamillah Ali, Rasheda Ali, Khaliah Ali, Miya Ali, Hana Ali, Laila Ali and Assad Amin
Personal Website
http://www.maryumali.com/
Eye color
Brown
Hair Color
Black
Maryum Ali is the eldest daughter of the highly famous professional boxer, Muhammad Ali. Her father was also an activist and humanitarian who became one of the most respected and significant sports figures in the 20th century due to his boxing career.
As the daughter of such a recognizable figure, Maryum Ali's life has been in front of the media for years. Many of Muhammad's fans are always eager to know more about his eldest daughter.
5 Facts About Rasheda Ali's Husband Robert Walsh aka Bob Walsh, Any Children Together?
Early Life And Education
Maryum Ali was born in Chicago, Illinois, on the 18th of June, 1968, as the first child of Muhammad Ali and his second wife, Khalilah Ali (formerly known as Belinda Boyd). She was raised in Chicago and is the eldest among the former couple's four children.
Not only her siblings but Maryum and her family also lived at her father's training camp in Pennsylvania at one point in her life. Her father was in an extramarital relationship with Aaisha Ali during this time, and all of them lived together. They were married and had one daughter, Khaliah Ali, but their marriage was not legally recognized.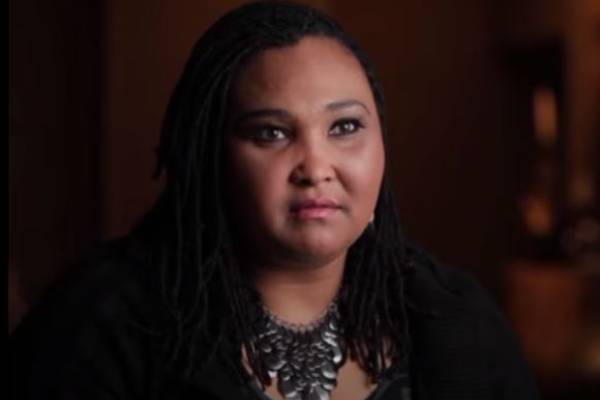 After graduating from high school, Maryum spent some time pursuing a career in the music industry. However, she returned to college and then graduated Magna Cum Laude with a bachelor's degree in Social Work.
Maryum Ali Net Worth And Career
The eldest daughter of the late professional boxer, Muhammed Ali has made a name for herself through her works as an activist. Also, Maryum Ali's net worth comprises of her earnings from various jobs she has done over the years.
Income From Show Business
Maryum Ali was a stand-up comedian for twelve years and performed in venues across the country. She not only made people laugh from her humor but also provided insightful observations about various social issues. She was a regular performer at The Comedy Store in Hollywood and found her love for music at this time.
Ali released her rap album, The Introduction in 1992, through Scottie Brother's Records. She wanted to inspire people to follow their dreams despite hardships. However, because of the changes in the music industry, Maryum stopped making music and focused on helping people directly. Nevertheless, Maryum Ali's net worth must have been heavily impacted by album sales and various comedy shows.
Income As A Public Speaker And Book Sales
After Ali left the entertainment industry, she started working towards helping people as a social worker. She co-founded the non-profit organization name DMTL, gang prevention, and youth development program.
Maryum is also an LA-based motivational public speaker. She has spoken in various programs and talked about social issues, Parkinson's disease, and its effects on one's family, among other things. She has also talked about her father's legacy through her eyes.
Also, Muhammad Ali's daughter has written a children's picture book about her father's life. The book titled, I Shook Up the World: The Incredible Life of Muhammad Ali is available on Amazon and costs $30.41 per copy.
In addition to the income from book sales and earnings from the public speaking, Maryum Ali's net worth also includes the $6 million dollars she reportedly received from her father's $80 million net worth.
Family And Siblings
Maryum Ali is one of the nine children of the famous boxer Muhammad Ali. She has three siblings, Muhammad Ali Jr., Jamillah Ali, and Rasheda Ali. She also has five half-siblings from his father's other relationships.
Ali's five half-siblings are Khaliah Ali, Laila Ali, Hana Ali, Miya Ali, and Assad Amin. The siblings share a close relationship with each other and are seen together in various events honoring their father.
Maryum Ali's Love Life And Relationship
While her siblings are happily married and have been blessed with lovely children, Maryum has kept her love life hidden from the media. There is little to no information about Muhammad's oldest daughter, Maryum's personal life.
Whether Maryum has a husband or not is not known. But looking at her works, it is clear that Ali has dedicated her life to helping people in need and also preserving her father's legacy.
Trivia
Muhammad Ali's eldest daughter, Maryum Ali, is also known as "May May."
She has 21.3K followers on Instagram but has currently set her profile on private.
She was part of the A&E Network's docuseries 60 Days In.
Explore more on eCelebrity Spy and get updates on Celebrity News, Wikis, Net Worth, and More.